Cloud Studio, Cloud-based Video Production for Everyone
ATOMOS Cloud Studio is a powerful collection of new cloud-based video production services. Launched on 8th July with ATOMOS Stream and support for the new ZATO CONNECT, ATOMOS CONNECT accessory for NINJA V and NINJA V+ and the SHOGUN CONNECT.   ATOMOS Capture to Cloud is now live and fully supports Frame.io Camera to Cloud (C2C). This means that anyone with a compatible camera or device will be able to make use of these tools to share media and collaborate in real-time.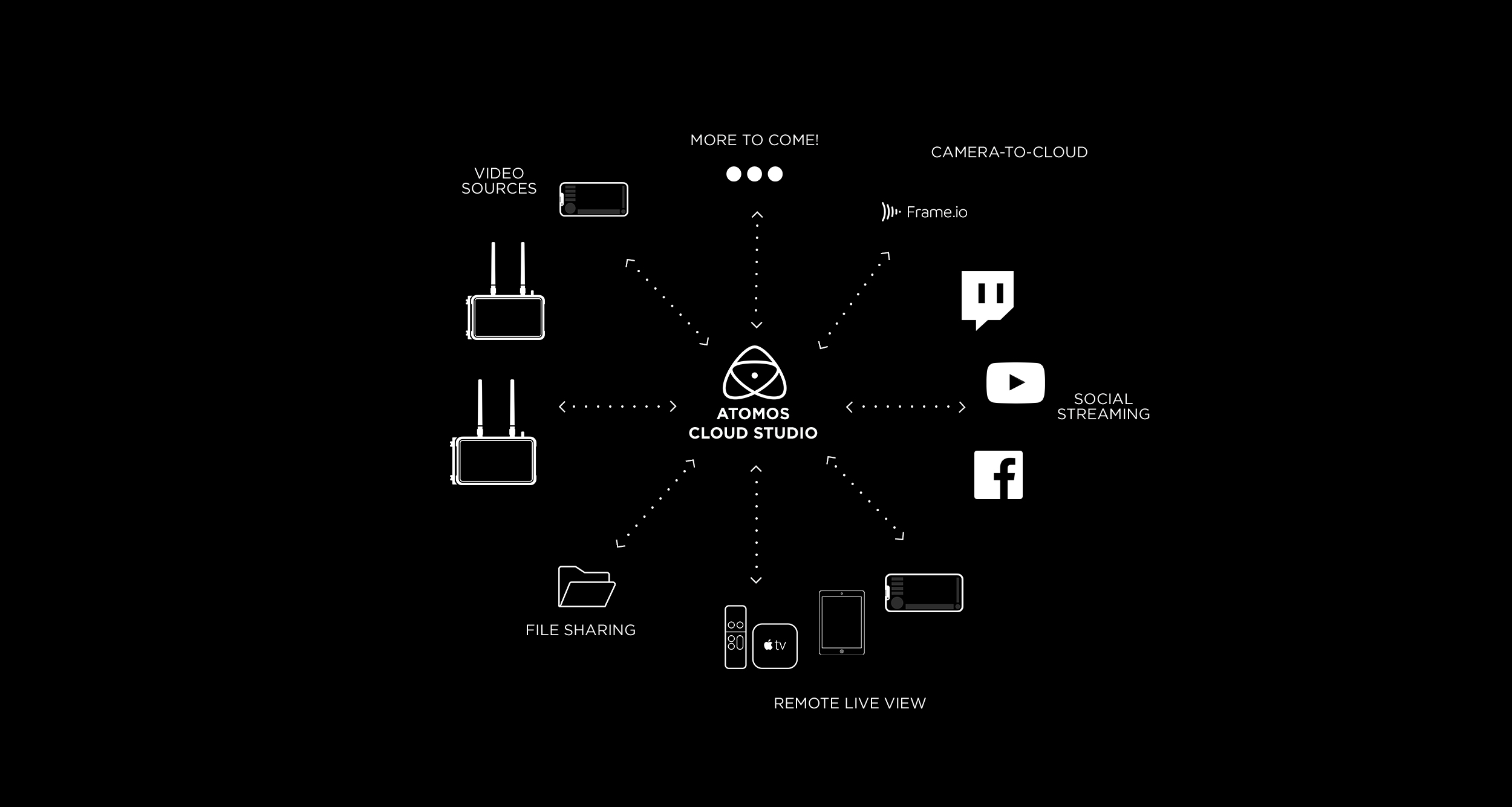 ATOMOS Stream
An all-in-one solution that enables any ATOMOS network-enabled device to deliver a livestream. Whether customers use the new ATOMOS CONNECT for NINJA V / V+, SHOGUN CONNECT or the ZATO CONNECT, configuring and delivering a stream has never been easier. ATOMOS Stream offers a single destination streaming to services including Facebook Live, Twitch, YouTube and custom RTMP destinations. Later this year, ATOMOS will debut a new premium "re-streaming" service to support the delivery to multiple platforms simultaneously. The system will support an unprecedented range of cameras that sets a new benchmark for flexibility, allowing customers to choose from a wide range of digital cinema cameras and mirrorless or DSLR cameras. 


ATOMOS Capture to Cloud
Capture to Cloud introduces the most powerful, flexible, and immediate way to share clips from a camera to remote team members. Over the past two years, online review and collaboration platforms, like Frame.io Camera to Cloud (C2C), have become essential and transformed the relationship between production and post. Cloud-based workflows are rapidly growing in popularity and have proven their efficiencies on thousands of productions. By removing the need to manually offload cards and wait for rushes to be reviewed, Capture to Cloud will continue to breakdown the traditional divisions between production and post, to bring teams closer together, wherever they are. With Frame.io for Adobe Creative Cloud now part of the Creative Cloud subscription, even more filmmakers will have access to cloud-based workflows and Capture to Cloud means more cameras than ever before can connect to online services.

Related Products
Explore our range of compatible devices.
Stay up-to-date.
Subscribe for the latest news.