Atomos Edit
Edit in a browser
Publish from the cloud
Atomos Edit is like a Gmail moment for video editing. Find a computer, sign in, and edit. No need for physical storage, software installation, or awkward software drivers. It's just there. Anywhere. It's powerful, too, with a familiar layout and the tools you need to edit and deliver quickly.
Distance doesn't matter
Atomos Edit isn't just a video editor with the cloud bolted on. It lives in the cloud. It's always available, even for multiple simultaneous users across the globe. Your team can capture in Lima and edit in London – almost at the same time. Atomos CONNECT products take care of the files, uploading them invisibly in the background.
We do the hard stuff
to make it easy for you
Cloud editing with Atomos Edit relies on a stack of clever technology. But we do the hard stuff to make it easy for you. With over a decade of mobile digital video experience, our technology is incredibly robust and stable. We capture video from a massive range of cameras. We're codec experts – trusted by companies like Apple. And now, our cloud technology and partnerships take us into a world of productivity and rapid delivery.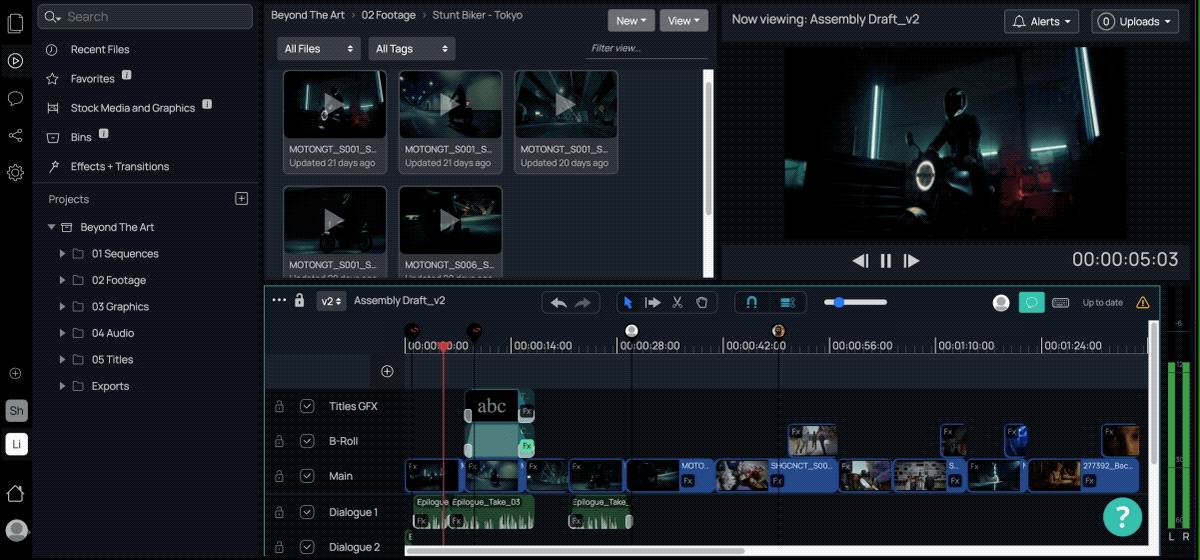 Instant collaboration
All the tools you need to edit fast are right there in your browser – with almost zero learning curve. Work with multiple colleagues, across the room or across the world, and see their edits in real-time.
For people outside of your team, you can send links to your media for review. No need to worry about security because you have complete control over access and expiry. Atomos Edit automatically includes timecode so that reviewers can specify exact segments without needing to sign in to your projects.
Everyone can help, wherever they are. Logging, tagging, trimming, editing. All your material is securely in the cloud: wherever it needs to be, for the fastest possible delivery.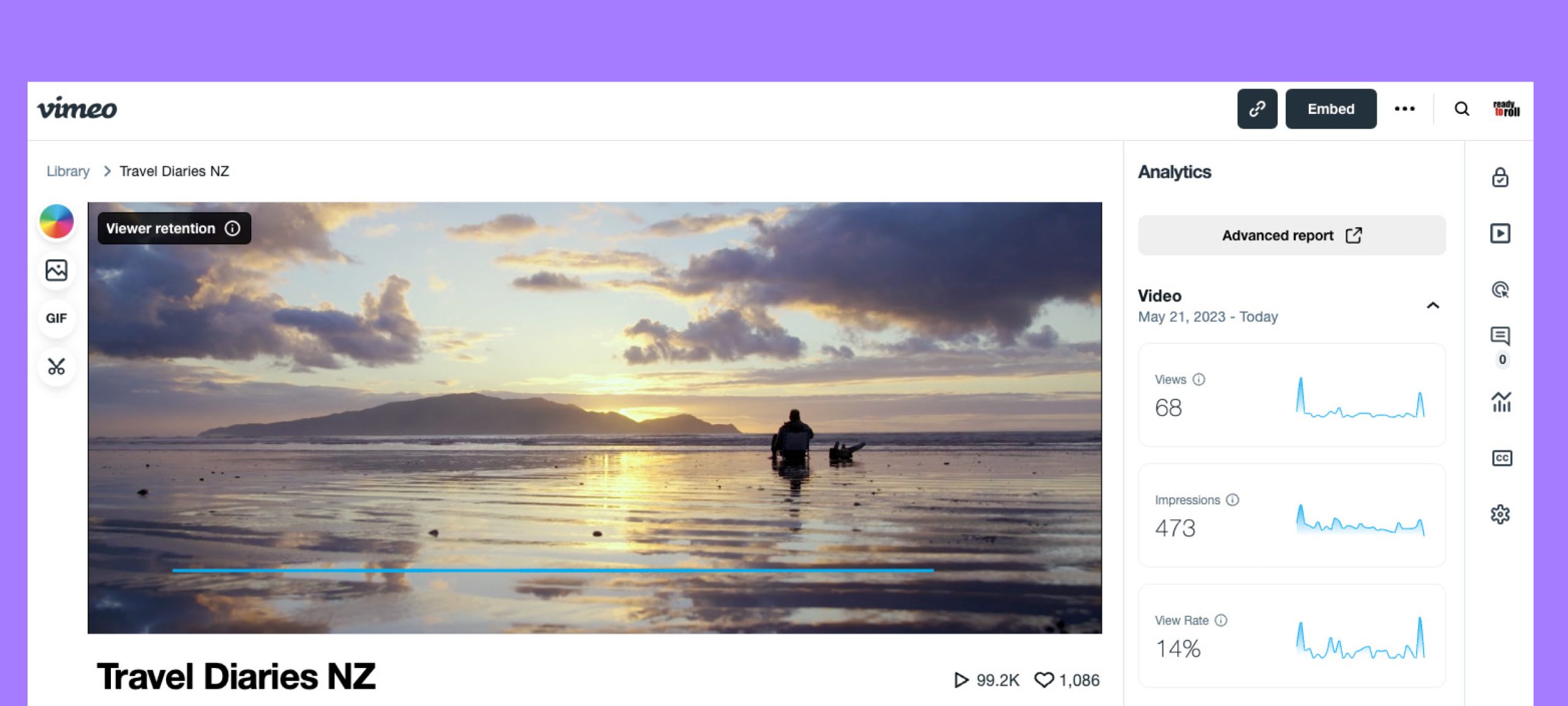 The fastest way to edit and publish video
Atomos Edit with CONNECT takes the friction out of workflows: the drudgery of multiple cables, offloading media, disk drives and transportation. You can bypass all of that by sending your media straight to the cloud. Once your edit is done, there's no need to download and re-upload it for publishing to Youtube or Vimeo. Just publish directly from your timeline, and keep it in the cloud!

Stock media included
Get a head start with over two million royalty-free stock elements. Drag and drop them into your timeline to save time and production costs.
Proxy perfection
Ninja V and V+ with ATOMOS CONNECT and Shogun CONNECT can capture from most types of video cameras. Recording internally using a production-quality codec like ProRes, they can also record most camera RAW formats. At the same time, they produce high-quality full HD H.265 – a much smaller bandwidth-friendly codec, but still high quality. This proxy format is automatically uploaded to the cloud, where it is immediately available for editing with Atomos Edit. The finished edit can be published to social media directly from the cloud or delivered to news and sports organizations for immediate on-air use. Zato CONNECT is streamlined for cloud operation and records directly into H.264, which is also used as the proxy format.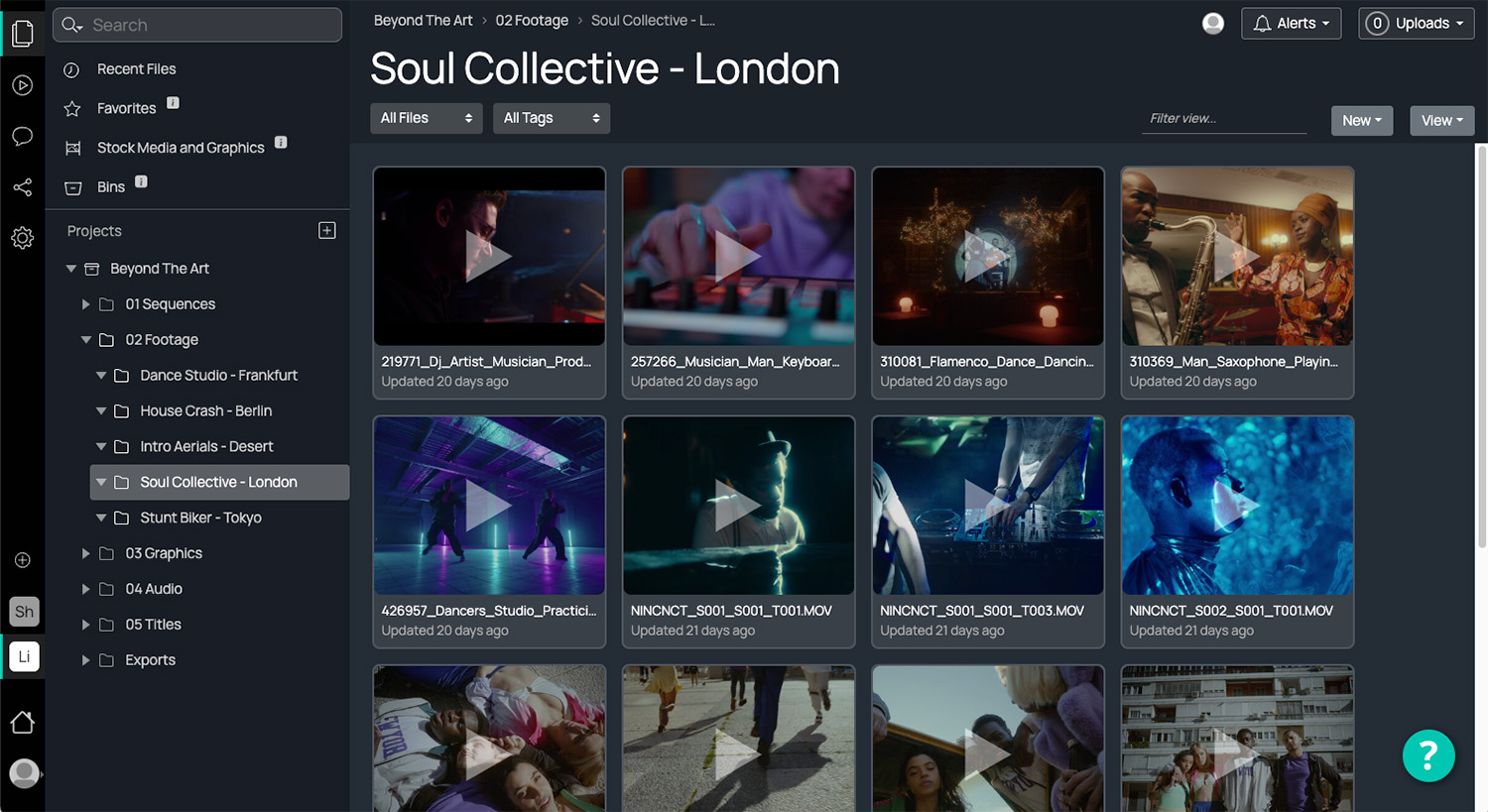 When time counts, edit now, refine later
Sometimes, you simply have to get your video noticed first. A breaking news event, or a chance interview with a celebrity. Or
maybe you've recorded a lecture and want to make it available to a wider audience as soon as possible? With Atomos Edit, you get the
speed you need. Your files are uploaded in the background while you shoot*, so they're ready for you to edit as soon as you're done.
Or even get a colleague to edit while you're still capturing. The result is a branded, packaged piece complete with logos and lower
thirds. And if you want an even higher quality, professionally finished version later, just copy your full resolution files to any of
the well-known NLEs, and re-link using XML data from Atomos Edit.

*Background uploading is a subscription option.

Features at a Glance
Professional-style timeline with multiple audio and video tracks
High speed, interrupt-resilient uploads of huge video files
Effects and transitions
Powerful sequence versioning
The ability to directly import stock video content
* Please note that with the Atomos Edit free public beta release it is not possible to upload footage directly from Atomos Connect products, nor is it possible to add additional storage. This functionality WILL be available in the shipping version.
Stay up-to-date.
Subscribe for the latest news.